| | |
| --- | --- |
| | It is currently Mon Dec 09, 2013 3:10 am |
View unanswered posts | View active topics
Details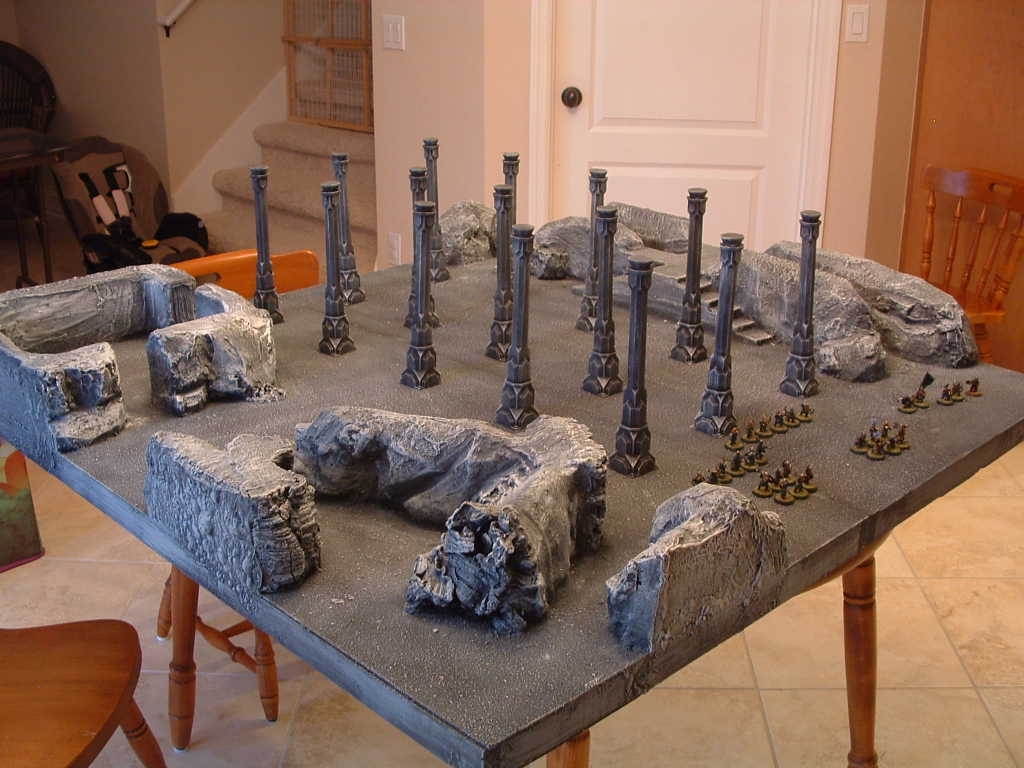 Details

Uploaded by:

davard74

Imagename:

Moria1

Image BBCode:




Image-URL:

Uploaded:

Fri Mar 04, 2011 11:10 pm

Views:

582
| | |
| --- | --- |
| Image taken on: | Thu Mar 25, 2010 11:17 pm |
| Focus length: | 6 mm |
| Shutter speed: | 1/2 Sec |
| F-number: | F/2.8 |
| ISO speed rating: | 100 |
| Whitebalance: | Auto |
| Flash: | Flash did not fire, compulsory flash mode |
| Camera-model: | FinePix 3800 |
| Exposure program: | Normal program |
| Exposure bias: | 0 EV |
| Metering mode: | Pattern |
Author
Comments
rikker

Posted:

Thu Jun 23, 2011 10:19 am


Joined: Wed Dec 02, 2009 4:13 pm
Posts: 49
Location: netherlands.

This is probebly the best idea for a moria terrain i've ever see.
Wonder why no one thought of that before.




garmenhord

Posted:

Fri Jul 29, 2011 5:33 pm


Joined: Mon Jul 27, 2009 5:57 pm
Posts: 2374
Location: Belgium, Aalst

Great board u got there. It seems very good for all kind of moria scenario's. Maybe u should add a part for khazad dum bridge


_________________
goblin: "people associate me with boogers because i am green"