| | |
| --- | --- |
| | It is currently Tue Dec 10, 2013 8:02 pm |
View unanswered posts | View active topics
Details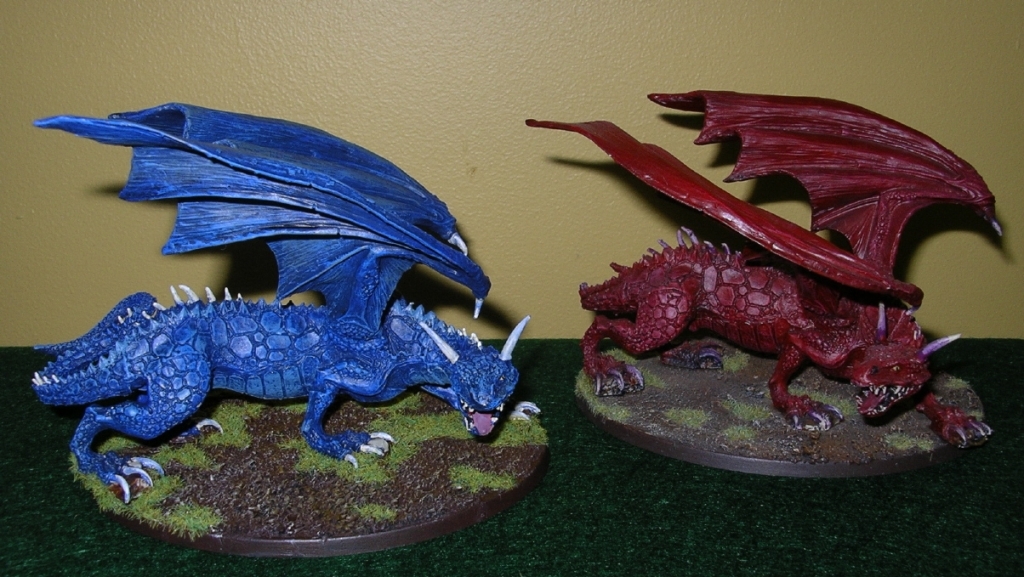 Details

Uploaded by:

madtankdog

Imagename:

Monsters

Image Description:

adding several pics, unfortunatelt flash doesn't do colours justice

Image BBCode:




Image-URL:

Uploaded:

Fri Aug 17, 2012 2:27 am

Views:

298
| | |
| --- | --- |
| Image taken on: | Sun Aug 01, 2004 6:58 pm |
| Focus length: | 5.8 mm |
| Shutter speed: | 1/60 Sec |
| F-number: | F/4.1 |
| ISO speed rating: | 50 |
| Whitebalance: | Auto |
| Flash: | Flash fired, compulsory flash mode |
| Camera-model: | PENTAX Optio 30 |
| Exposure bias: | 0 EV |
| Metering mode: | Pattern |
Author
Comments
GothmogtheWerewolf

Posted:

Fri Aug 17, 2012 5:55 pm


Joined: Thu Jun 23, 2011 3:04 pm
Posts: 5642
Location: Lording over the Crossing

Nice dragons, its nice to have them in different colours, especially that blue. Now you need a black one and a green one. Are they metal, finecast or one of each?


_________________
"I am the Flying Spagetti Monster. Thou shall have no other monsters before me"
-FSM.


madtankdog

Posted:

Sat Aug 18, 2012 1:44 am

Kinsman


Joined: Tue Mar 27, 2012 8:53 am
Posts: 56

Hi gothmogTWW

yes both are metal, currently working on 3rd dragon a green one at that , Hmm a black one could try later




Sacrilege83

Posted:

Sat Oct 20, 2012 7:21 am


Joined: Wed Jul 08, 2009 1:13 pm
Posts: 1076
Location: Montreal, Qc, Canada

What a dragon's nest! Can't wait to see your green one. Wish I had a metal dragon, nevermind two or three.


_________________
My Lotr backlog: 292/838

[]

[][

][

][][][][][][]

35%

completed
Currently painting: Mumakil


Constantine

Posted:

Thu Feb 21, 2013 1:12 pm


Joined: Tue Jan 10, 2012 3:20 pm
Posts: 663
Location: Athens, Greece