| | |
| --- | --- |
| | It is currently Tue Dec 10, 2013 4:08 am |
View unanswered posts | View active topics
Details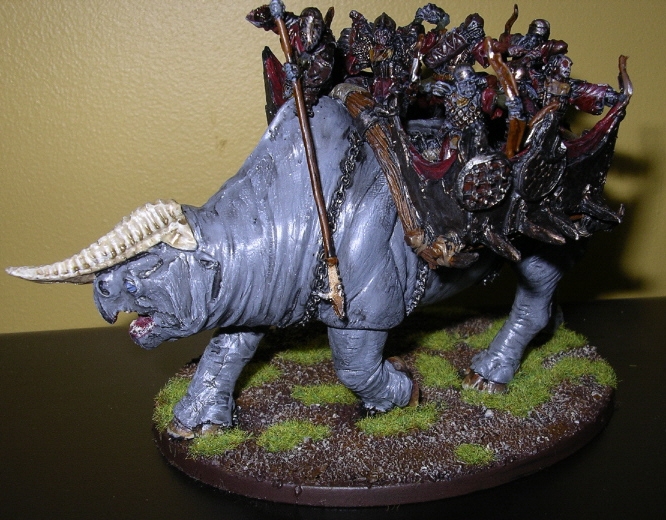 Details

Uploaded by:

madtankdog

Imagename:

Monsters

Image Description:

adding several pics, unfortunatelt flash doesn't do colours justice

Image BBCode:




Image-URL:

Uploaded:

Fri Aug 17, 2012 2:27 am

Views:

263
| | |
| --- | --- |
| Image taken on: | Mon May 03, 2004 12:57 am |
| Focus length: | 5.8 mm |
| Shutter speed: | 1/60 Sec |
| F-number: | F/4.1 |
| ISO speed rating: | 50 |
| Whitebalance: | Auto |
| Flash: | Flash fired, compulsory flash mode |
| Camera-model: | PENTAX Optio 30 |
| Exposure bias: | 0 EV |
| Metering mode: | Pattern |
Author
Comments
GothmogtheWerewolf

Posted:

Fri Aug 17, 2012 5:54 pm


Joined: Thu Jun 23, 2011 3:04 pm
Posts: 5642
Location: Lording over the Crossing

Very nice Great Beast, it seems you were lucky with the commander's spear.


_________________
"I am the Flying Spagetti Monster. Thou shall have no other monsters before me"
-FSM.


madtankdog

Posted:

Sat Aug 18, 2012 1:47 am

Kinsman


Joined: Tue Mar 27, 2012 8:53 am
Posts: 56

Yes gothmogTWW, was a beast that required some work and green stuff, the spear also required some gentle manipulation

thanks for your kind appreciation