| | |
| --- | --- |
| | It is currently Fri Dec 13, 2013 6:05 pm |
View unanswered posts | View active topics
Details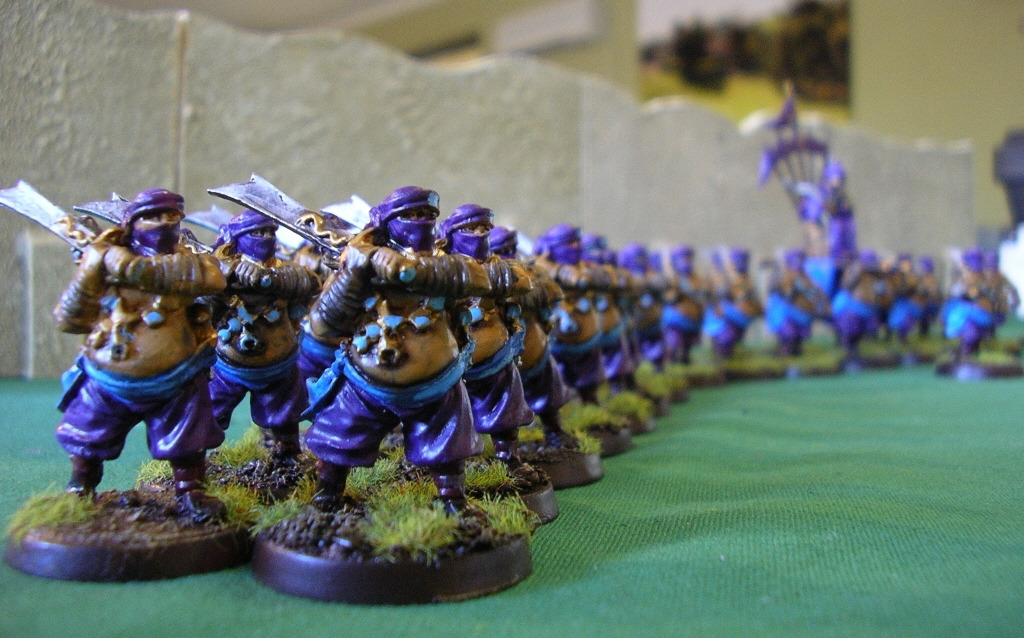 Details

Uploaded by:

madtankdog

Imagename:

Abrakhan Guard

Image Description:

As perrequest here are several pics of Abrakhan Guard

Image BBCode:




Image-URL:

Uploaded:

Mon Jul 23, 2012 10:18 am

Views:

275
| | |
| --- | --- |
| Image taken on: | Fri Jul 23, 2004 5:59 pm |
| Focus length: | 5.8 mm |
| Shutter speed: | 1/8 Sec |
| F-number: | F/2.9 |
| ISO speed rating: | 160 |
| Whitebalance: | Auto |
| Flash: | Flash did not fire, compulsory flash mode |
| Camera-model: | PENTAX Optio 30 |
| Exposure bias: | 0 EV |
| Metering mode: | Pattern |
Author
Comments
Sacrilege83

Posted:

Wed Jul 25, 2012 7:06 pm


Joined: Wed Jul 08, 2009 1:13 pm
Posts: 1078
Location: Montreal, Qc, Canada

So how many models do you have in total in your lotr range? And that seems like hundreds and hundreds of models! Do you get any help painting them? For myself I can barely find the time and when I do I paint at a snail's pace. My total backlog is listed below excluding doubles. And I've been painting since 2003.


_________________
My Lotr backlog: 292/838

[]

[][

][

][][][][][][]

35%

completed
Currently painting: Mumakil


madtankdog

Posted:

Wed Jul 25, 2012 11:04 pm

Kinsman


Joined: Tue Mar 27, 2012 8:53 am
Posts: 56

Hi yes i have painted all except maybe 5(2mumaks, a dragon , an eagle, and a watcher)last count i have over 1800 painted evil figs and another 500+ still to do, my biggest army is easterlings ,except for 36 bowmen, all are metal 440 total, with another 90 unpainted.

my good army counts about 500 figures

purchase most on ebay but i had a contact that use to work in GW foundry

, now most of my figs are from ebay

, I love painting though only to wargaming standard, its therapy




Sacrilege83

Posted:

Thu Jul 26, 2012 1:51 am


Joined: Wed Jul 08, 2009 1:13 pm
Posts: 1078
Location: Montreal, Qc, Canada

Well you sir are a true fanatic. You're games must be epic when you hold a game night.


_________________
My Lotr backlog: 292/838

[]

[][

][

][][][][][][]

35%

completed
Currently painting: Mumakil


GothmogtheWerewolf

Posted:

Thu Jul 26, 2012 4:29 pm


Joined: Thu Jun 23, 2011 3:04 pm
Posts: 5654
Location: Lording over the Crossing

I agree with Sacrilge83.

Just keep more models coming until the tables collapse under the shere magitude of evil hordes, and we will keep watching, do have a battle report, even if you have to lend them half your army.


_________________
"I am the Flying Spagetti Monster. Thou shall have no other monsters before me"
-FSM.