| | |
| --- | --- |
| | It is currently Fri Dec 06, 2013 7:08 am |
View unanswered posts | View active topics
Details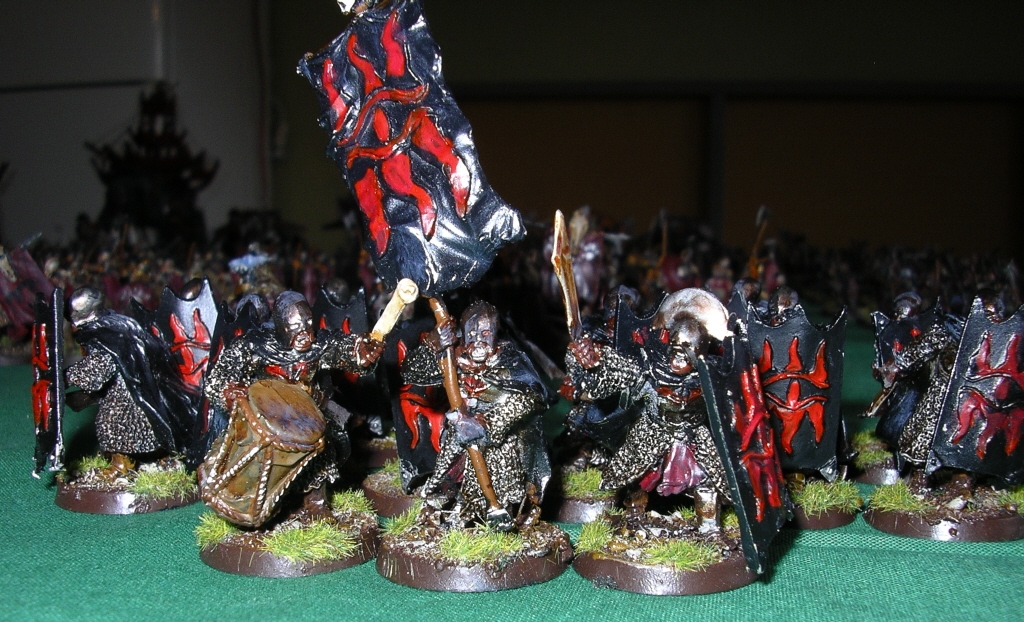 Details

Uploaded by:

madtankdog

Imagename:

black guard2

Image BBCode:




Image-URL:

Uploaded:

Thu Jul 19, 2012 9:34 am

Views:

208
| | |
| --- | --- |
| Image taken on: | Fri Jul 16, 2004 10:44 pm |
| Focus length: | 5.8 mm |
| Shutter speed: | 1/60 Sec |
| F-number: | F/4.1 |
| ISO speed rating: | 50 |
| Whitebalance: | Auto |
| Flash: | Flash fired, compulsory flash mode |
| Camera-model: | PENTAX Optio 30 |
| Exposure bias: | 0 EV |
| Metering mode: | Pattern |
Author
Comments
Sacrilege83

Posted:

Thu Jul 19, 2012 1:01 pm


Joined: Wed Jul 08, 2009 1:13 pm
Posts: 1076
Location: Montreal, Qc, Canada

Concerning the sculpting I don't mind these guys all that much, but I think they could have done better on the shield and I don't like the fact that for Mordor Uruks their helmets closely resembles Isengard. But I wouldn't mind having any of these guys for a good bargain.

Good job painted.


_________________
My Lotr backlog: 292/838

[]

[][

][

][][][][][][]

35%

completed
Currently painting: Mumakil


GothmogtheWerewolf

Posted:

Sat Jul 21, 2012 11:49 am


Joined: Thu Jun 23, 2011 3:04 pm
Posts: 5639
Location: Lording over the Crossing

They look nice. I rather like the drummer especially.

I diagree with sacrilge83 about fact that for Mordor Uruks their helmets closely resembles Isengard, because it makes it easier to convert plastic Isengard Uruks into them.


_________________
"I am the Flying Spagetti Monster. Thou shall have no other monsters before me"
-FSM.